We all have those quirks in our home that unfortunately can't be fixed with a fresh coat of paint. But many of us learn to love it, quirks and all, or list it eventually. The in-between — making changes to an existing home — can feel like the hardest (and most expensive) place to be.
According to the American Institute of Architects (AIA) quarterly survey of more than 500 residential firms, however, home renovations are outpacing new construction projects this year. With the housing recovery, homeowners are revisiting kitchen and bathroom projects that were previously put on hold.
AIA Chief Economist Kermit F. Baker says kitchen and bath remodels are often the last to be downsized when a recession strikes, and the first to rebound after a lull. The survey found the size of kitchens and bathrooms is increasing in U.S. homes, after staying relatively flat in recent years.
This may not come as a surprise, with many viewing the kitchen as the heart of the home. It's one of the places that gets the most foot traffic and activity. It's also increasingly seen as the command center for the home's technology and green features.
According to the AIA, bathrooms are among the first spaces to be upgraded in newly owned homes. Homeowners looking to sell are thinking about what will attract a buyer. Homeowners looking to stay in their homes for retirement are also paying more attention to the accessibility of their bathrooms.
Here's a look at some of the most popular kitchen and bathroom upgrades this year:
Accessible showers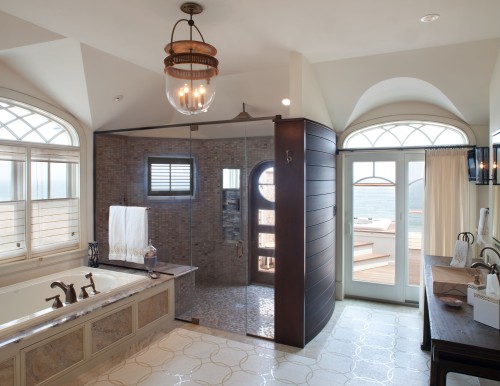 Universal design is a big movement in bathrooms, with 54 percent of architects getting requests for wheelchair-accessible features. But, making an existing shower flush with the floor can be a costly upgrade.
"A traditional shower is built up off the floor so it slopes to drain," explained Gerald L. Morosco, an architect who participated in the survey. "So when you want an accessible shower flush with the floor, it's fairly involved. There is not a big price jump in a new construction, but in a remodel, it gets into a structural issue. You have to support the shower with less depth."
His & her shower options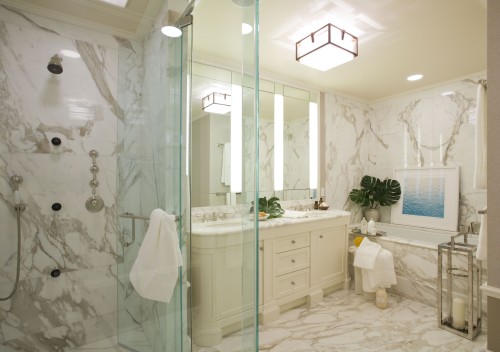 An easier (and cheaper) accessibility request is a handheld showerhead. In the survey, 33 percent of architects said they've recently added them to a shower.
"More folks are looking for larger showers and what I call his-and-her showering options," Morosco explained. "A lot of guys love deluge showerheads, but a lot of women prefer to have a handheld. We've done a lot of showers where you have both in one large space."
Recharging stations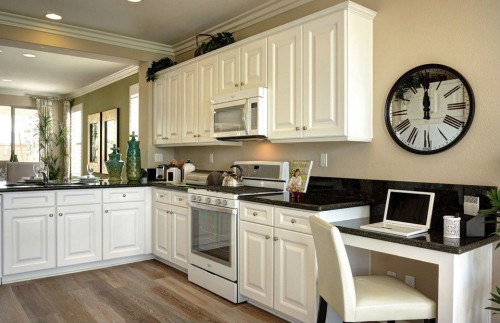 "What we've seen over the last couple of years is architects telling us kitchens are the nerve center of the home," Baker said. "Increasingly, people need room for computers in their kitchen for home-office or cooking-related tasks. It's becoming a drop area for recharging iPads and cellphones, too."
In the survey, 47 percent of architects said they were recently asked to add a computer area or recharging station in a residential kitchen. From his experience as an architect in Pittsburgh, Morosco says it's about whole-house domestic planning.
"I'm working on a couple of projects where you have a flat-screen panel on an articulated arm," he said. "It's so [homeowners] can bring up recipes and have someone walk through the steps in front of them."
Renewable materials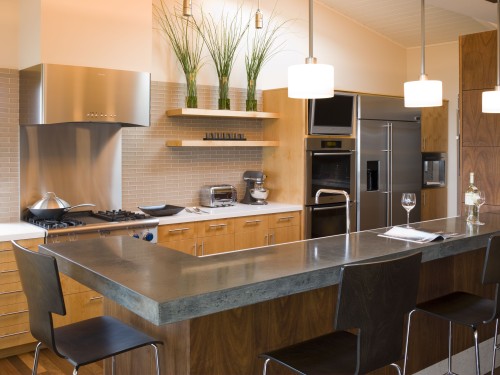 While building sustainably is nothing new, Morosco says the trend is causing more traditional materials to come back in style.
"I've been using cork tile since the early '90s because it's very resilient and very warm," he said. "I've been using natural linoleum because of its sustainability and greenness."
In 1950, Frank Lloyd Wright Jr. started using concrete block to make the famous Dorland House, a "low-cost home of quality." Concrete is now coming back as a design trend for kitchen counters and flooring because of its affordability and durability over time.
Recycling centers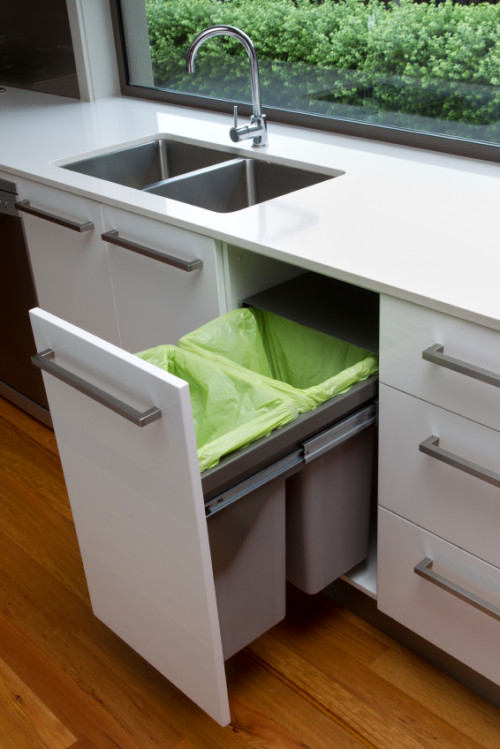 And, going green doesn't stop at the floor. The survey found 36 percent of architects recently received requests for a home recycling center.
"People are requesting compost bins instead of having a disposal," Morosco said. "It's almost like a disposal lid built into the counter, but you can remove the container to take out the compost."
Baker, who has conducted the AIA survey since 2005, says the focus on green and energy-efficient products is no longer just a regional trend — it's a top design priority across the U.S.
Soaking tubs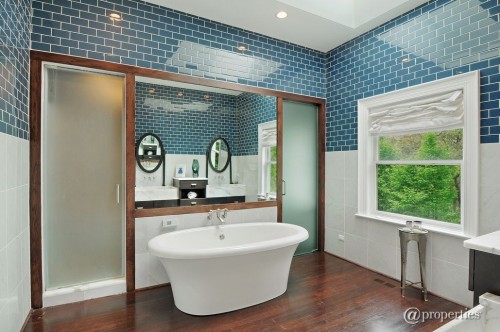 While the survey focused more on single showers, Morosco said he's had three instances recently where clients requested Japanese-style soaking tubs.
"It was very interesting to me that they wanted a traditional soaking tub in contrast to what I'd been seeing for years: jetted tubs, which are definitely on the way out," he said.
But installing a soaking tub is easier said than done.
"There is a weight issue — they hold a ton of water," Morosco said. "I just did one that was custom concrete — you can't imagine the weight of water plus the weight of the vessel."
Curious what else is trending in home design and how much it costs? Check out Zillow Digs.
Related: